Available Dogs
These are the dogs that we currently have available for adoption. If you don't find a dog that interests you today, check back often because we are taking in more dogs on a regular basis and we would love to help you find one that is perfect for your family.

Please keep in mind that we are not a shelter where you can visit dogs and go home with one that day. We are a home and family first, and a rescue secondly, and in order to maintain a family environment for the dogs, we are only able to offer visits after we have an approved adoption application from you. We put a great deal of effort into every dog that we rescue, sometimes driving several hours to rescue them and then spending a huge amount of time caring for them physically, training them, socializing them with other dogs, and teaching them house manners. We bring these dogs into our home, into our family, and in some cases, into our bed to sleep with us. They are our family, and we care deeply about every dog that comes into our rescue. For this reason, we are very particular about where our dogs go. We do not adopt on a first-come, first-serve basis, but instead adopt to the family who is the best match for that particular dog, ensuring a happy match.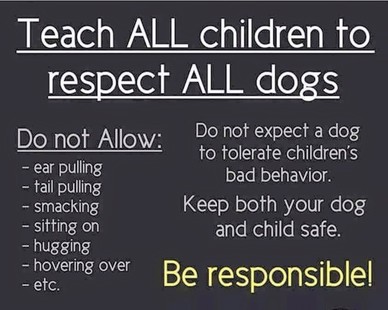 Adoption Requirements and Procedure:
We must have a reviewed, approved Adoption Application from you before scheduling a visit with the dogs.

You must have a securely fenced yard for your adopted dog. We do not adopt dogs to homes where they would be allowed to roam free on acreage. Our dogs are not ranch dogs, and they are not working dogs. They are companion pets. Most of the dogs that come into our rescue were stray and never reclaimed in the shelter, so they have already proven that they will not remain on property. This rule is for the safety of the dog.

Due to health concerns for young puppies, puppies under the age of 4 months can't be adopted to apartment homes where they could be exposed to canine viruses in the common areas of the complex. Puppies underage for spay/neuter are only available for local adoption, no out of state.

You must be able to travel here to meet and adopt your new dog. We do not ship dogs, and we want the opportunity to meet you in person before trusting you with one of our babies.

You must be patient with us! Once we receive your application, we will need time to review it, check references, and conduct a home visit to ensure that you have a safe environment for your new dog. The whole process could take as much as two weeks. Please keep this in mind when you apply, as you will not be able to apply and adopt the same day.
| | |
| --- | --- |
| | If you are interested in adopting one of our dogs, please read our Adoption Policies and Procedures first. Then, download and submit the Adoption Application to the email address on the form. |

Bailey
​PARVO SURVIVOR! This little boy is Bailey and he was rescued along with his brother, Baxter, from an animal shelter after they both arrived with Canine Parvovirus. Knowing the shelter would have had no choice but to euthanize them, we rescued them both and took them straight to our vet, where they received excellent treatment and got to come home in only 2 days! Since then, they have continued to gain weight and grow strong, healthy and playful and are now ready for new homes. Bailey is the biggest of the two, and is also the more feisty of the two. Bailey would do well to be in a home with a larger dog that can continue to teach him socialization behavior, as he can be a bit of a bully. Bailey is a purebred black tricolor Australian Shepherd and he has a docked tail and gorgeous copper markings. He is almost 4 months old, and has received 2 of his 4 puppy vaccinations, as well as bordetella vaccination for kennel cough. He has dewormed for intestinal parasites, has been microchipped, and is current on heartworm and flea preventatives. Bailey is available for a $250 adoption donation on a Neuter Contract that requires that he is neutered when 6 months old. If you are interested in Bailey, please download an adoption application from our website and submit it to the email address at the top of the form.
---
Chanel
Chanel is an adorable little 1-1/2 year old 14 pound Mini Aussie girl. Chanel is deaf, but she knows hand signal commands and you will barely even notice that she can't hear. She lives a full life and is pretty much just like any other dog here. She is very sweet and loving, and enjoys sleeping with you in the bed and is very snuggly. She gets along well with other dogs and even initiates play with them, and she adores puppies! She will play with puppies for hours. She's a silly little spitfire of a girl, fast as lighting and very agile, and she will sometimes just jump over dogs when running rather than run around them. And she has no trouble at all jumping! She will jump into your lap while you are sitting in a chair for some love. She is not a pushover, and will defend her chew toys from the other dogs, or will sometimes steal one from them! Overall, she is just a wonderful little girl and a pleasure to have around. Chanel has spent her entire life in one home, so she can be very shy and nervous when first meeting new people and needs some time and patience before she will warm up to you. She will sometimes bark territorially at visitors, so we don't think she would be suitable for a home with children as friends coming and going from the home would be stressful for Chanel. She would be better suited for a quiet home without a lot of traffic coming and going, because she's a sensitive little girl. But she doesn't need a lot of people in her life—just one or two who can let her warm their laps and their hearts. Chanel is fully vaccinated, microchipped, spayed, and tested negative for heartworms, and she is current on heartworm and flea preventatives. She knows hand signals for Come, Sit, and Quiet and we will teach her adopter the hand signals. She is available for a $300 adoption donation, and if interested please download an application from our website and submit it to the email address at the top of the form.
---
Elsie
This lovely lady is Elsie, and she is an Aussie mix who is approximately 8 years old. Being a mature lady, Elsie has perfect manners and no bad habits. She is the sweetest thing you ever saw. Elsie was originally found stray by a good Samaritan and was in horrible shape, very thin and had a lot of hair loss from demodex mange. We don't know how a sweet, gentle dog like Elsie ever found herself homeless and in that condition, but we are sure glad to be able to get her back on the right track. She has gained weight and her fur has grown back, with only a couple of patches of hair loss on her ears remaining and that is quickly clearing up. The monthly heartworm preventative that we use, Advantage Multi, also treats mange mites so it will help clear up the remaining areas very quickly and this is not a contagious condition. Not surprisingly, Elsie did test positive for heartworms but has started slow-kill heartworm treatment that will eliminate the parasites in a year or less, and the medication for the remainder of the year will be provided to her adopter. She has been fully vaccinated, microchipped, and is already spayed. Elsie loves the finer things in life like soft beds, treats, and tummy rubs, and after the rough past she's had we think she deserves lots of all of those. She gets very excited at meal time and will "talk" to you while you get her food ready, and she gets really frisky on a cool day and will run and play in the yard like a young dog, so we know this girl has lots of great years left in her. We are offering Elsie for a special $100 adoption donation to a family who can spoil and pamper her for the rest of her days, and if interested, please download an adoption application from our website and submit it to the email address at the top of the form.
---
Penny
Our lovely Penny is a girl who we rescued in December when she had a litter of one day old puppies. Penny was the most excellent mother we've ever seen, and raised 4 beautiful babies who have all been adopted, and now it is her turn. Penny is a 2 year old Catahoula Leopard Dog with big beautiful eyes and the most adorable ears you've ever seen! Penny is very small for a Catahoula girl, only 36 pounds, but five minutes with her will tell you that she is absolutely 100% Catahoula. She is sweet, gentle, loving, and loyal, all of the traits you know the breed for. Penny gets along with all different kinds of dogs, and doesn't even mind our cat. She does, however, show some of the more agile traits of the breed so Penny needs a home with a 6' or taller fence. Indoors, she sleeps in a crate and has nice house manners. She will happily run outside in the morning to use the restroom, and then run right back inside to spend time with her family. Pretty Penny has been fully vaccinated, spayed, microchipped, cleared of intestinal parasites, tested negative for heartworms, and is current on heartworm and flea preventatives. She is available for a $250 adoption donation, and if you are interested in adding this sweetheart to your life, please download an adoption application from our website and submit it to the email address at the top of the form.
---
Scarlett
Scarlett is an adorable Black German Shepherd mix who is 5 months old and weighs 26 pounds. Scarlett's ears are starting to stand up, so she will have a very comical look to her for a while, and it only makes us love her more. Scarlett is a sweet, playful little girl who enjoys other dogs, and will come and sit in front of you and ask for petting. She just adores human attention and is very affectionate. She's also one of the calmest, most focused puppies we've ever had. When she comes indoors, she is well behaved, quiet, and you sometimes have to look to see where she is because she's so mellow! Scarlett has begun her indoor training and is doing fantastic on her house training, sleeping in a crate and running right outside in the morning to do her potty business. She is doing great, but her adopter should be prepared to continue her housetraining in her new home. She's very smart and attentive and is a fast learner, and is just a pleasure to be around. Scarlett is very social with other dogs, so we would prefer that she goes to a home where she is not an only dog. Scarlett is fully vaccinated, microchipped, spayed, current on heartworm and flea preventatives, and is available for a $300 adoption donation. If you are interested in Scarlett, please download an adoption application from our website and submit it to the email address at the top of the form.
---
Solara
Solara is a 6 month old red tricolor Border Collie weighing 26 pounds currently. She is your typical Border Collie puppy—high energy, playful, athletic, and intelligent. She does show some ball drive, and loves toys of all kinds. She can be a bit of a resource guarder, so we have been working on that and feeding her in her crate, and she is doing much better and now plays nicely with other dogs when they have toys. She has also learned how to sleep in a crate at night, which is part of her ongoing housetraining. Solara is a gorgeous girl who can be a bit of a spitfire, so she needs an experienced owner, and we will not be comfortable placing her in a home with young children. She's sweet as sugar, loves to cuddle, and will gladly sleep in the bed with you if given the opportunity. Solara has been vaccinated, dewormed, microchipped, spayed, and is current on heartworm and flea prevention. She is available for a $350 adoption donation.
---
DOGS IN REHAB--Not Yet Available
Dottie
This beautiful girl is Dottie, and isn't she unique looking? Dottie is a 1-1/2 year old Border Collie. Her coloring is called saddle patterned blue merle. The blue merle saddle that you see will recede with age and she will have a more pronounced saddle. You can see more dogs with this pattern, including a TBAR alumni, on this page.
http://www.bordercolliemuseum.org/BCLooks/Saddle/Saddle.html

Dottie has all of the characteristics of your typical awesome border collie. She is very loving and playful with a strong ball drive and can entertain herself with a toy, tossing it and catching it herself. She's attentive and wants to please, but being a young dog of almost 55 pounds, she needs an experienced and engaged owner who can give her the direction she needs to become the amazing dog we know she can be. Dottie wishes to live in a home with no cats, and if she had her way, a world with no cats. She is fine with nice dogs but, as expected with a border collie girl, will not be a pushover to other dogs. She is very athletic and needs a 6' tall fence as a minimum. She is learning to walk on a leash without acting like she's competing in the Iditarod, and she has started housetraining but her adopter will need to be able to continue training in these areas. Dottie has the softest eyes that just melt into your soul, and tell you that she hasn't had the attention she needs in the past, and makes you just want to embrace her. As energetic as she is, Dottie will be still and enjoy some snuggling and petting from her person. She will make someone a really great companion, especially an active person that could include her in their activities. Dottie is fully vaccinated, microchipped, current on heartworm and flea prevention, and will be available towards the middle of May after being spayed. Dottie will be available for a $300 adoption donation.
---