Available Dogs
These are the dogs that we currently have available for adoption. If you don't find a dog that interests you today, check back often because we are taking in more dogs on a regular basis and we would love to help you find one that is perfect for your family.

Please keep in mind that we are not a shelter where you can visit dogs and go home with one that day. We are a home and family first, and a rescue secondly, and in order to maintain a family environment for the dogs, we are only able to offer visits after we have an approved adoption application from you. We put a great deal of effort into every dog that we rescue, sometimes driving several hours to rescue them and then spending a huge amount of time caring for them physically, training them, socializing them with other dogs, and teaching them house manners. We bring these dogs into our home, into our family, and in some cases, into our bed to sleep with us. They are our family, and we care deeply about every dog that comes into our rescue. For this reason, we are very particular about where our dogs go. We do not adopt on a first-come, first-serve basis, but instead adopt to the family who is the best match for that particular dog, ensuring a happy match.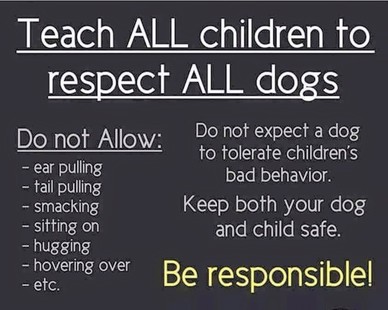 Adoption Requirements and Procedure:
We must have a reviewed, approved Adoption Application from you before scheduling a visit with the dogs.
You must have a securely fenced yard for your adopted dog. We do not adopt dogs to homes where they would be allowed to roam free on acreage. Our dogs are not ranch dogs, and they are not working dogs. They are companion pets. Most of the dogs that come into our rescue were stray and never reclaimed in the shelter, so they have already proven that they will not remain on property. This rule is for the safety of the dog.
Due to health concerns for young puppies, puppies under the age of 4 months can't be adopted to apartment homes where they could be exposed to canine viruses in the common areas of the complex. Puppies underage for spay/neuter are only available for local adoption, no out of state.
You must be able to travel here to meet and adopt your new dog. We do not ship dogs, and we want the opportunity to meet you in person before trusting you with one of our babies.
You must be ready to adopt when you apply, as we are unable to hold dogs. If you are not ready to adopt when applying, please let us know that in advance. We often have many good, qualified applications for the same dog, and if you are not ready to adopt at that time we will have to move on to an applicant who is. Although we are in no hurry to get our dogs adopted, every day that they are with us is a day that we can't save the life of another dog in need, so time and space is very valuable in rescue. Thank you for understanding.
| | |
| --- | --- |
| | If you are interested in adopting one of our dogs, please read our Adoption Policies and Procedures first. Then, download and submit the Adoption Application to the email address on the form. |

Nash
​Nashville, aka Nash, is a one year old Lab mix weighing 59 pounds who is nothing but fun. Unlike other dogs in our rescue, we know every little detail about Nash, because he was born here at our home along with his 8 siblings after we rescued his pregnant mother. Although Nash's mom was a purebred Australian Cattle Dog (Heeler), not one of her precious babies looked like her and all looked like purebred Labs. The only trait they got from their mother was the ticking pattern on their chests…..well, that, and her exceptional intelligence. Nash was the first born of the litter, and was actually born in our bed! He has been a wonderful boy but needed a bit more training and socialization then the other dogs before being ready for adoption, which is why he stayed with us for a while. Nash is very smart, and knows Sit, walks well on a leash, and runs straight into his crate when asked. He gets along well with other dogs, but is probably a bit too much for a home with cats. Nash is a happy, friendly boy, but he hasn't been exposed to a lot of people outside the home so he can be wary of new people at first, until a few treats are offered. He does not have a mean bone in his body and would never nip, but he may be hesitant to approach a new person at first. If you are patient with him, he will come around and once you have earned his trust, he is nothing but fun. Nash loves to play chase after a ball, and enjoys running and playing with other dogs. Indoors, he is very focused on his person and has wonderful house manners. He hasn't been in the car very many times, but is extremely well behaved and calm when going for rides and really seems to enjoy it, often standing up and looking out the window and not seeming nervous at all. Being a one year old Lab, Nash is still a puppy as far as personality, and is at a great age for exploring new things and exposing him to the great big world. He has been fully vaccinated, neutered, microchipped, tested negative for heartworms, and is current on flea and heartworm preventatives. He is available for a $100 adoption donation, and if interested in this handsome boy, please download an adoption application from our website, www.twistedbranchaussies.com, and submit it to the email address on the form.
---

DOGS IN REHAB--Not Available
Cassidy
​This beautiful yet neglected gentleman is Cassidy, named in honor of the late great David Cassidy because, like his namesake, he will be gorgeous. Cassidy is not as old as he may appear in his current condition. We have guessed him at maybe 3-5 years old. His teeth are good and his eyes are bright. Cassidy is currently very much underweight and is suffering severe hair loss. Remarkably, his tests from the vet show no mange, so the hair loss is expected to be from flea bite dermatitis or possibly even allergies. We have him on a good diet to strengthen his immune system to help him recovery naturally from whatever got him into this poor condition. He's been here nearly a month and is just now getting a fierce appetite, which is great to see. It takes a while for a malnutritioned dog to get back on track as far as feeding and his digestive system. In another shocking event of pure luck, Cassidy tested negative for heartworms and his blood panel all came back normal. His teeth are good, his spirit is good, and his tail wags like crazy. However, Cassidy hangs his head and it's concerning. At first, we thought it was an emotional issue. We don't think that anymore. During his vet visit, his ears were checked and found to be clear, but we notice that he sometimes shakes his head, and especially after outdoor times in cooler weather. We will be going back to the vet to further purse this and see if we can figure out what is making this boy feel this way. Cassidy is very happy to be in a home, and will not let me leave his sight. Seriously, he barks at the bathroom door when I'm away from him. He is already neutered and is housetrained, so someone loved this sweet boy at one time, and after a long span on his own, I'm sure he is very grateful to have a family to love and care for him. He sleeps on the floor at the side of my bed and will sometimes get up in the night and stand on the side of the bed to get me to pet him for reassurance. This is a wonderful, sweet, mild mannered dog that needs a home with a stay at home family who can smother him with love. And he deserves it. He does get along with other dogs, but he mostly just tolerates them. He doesn't play, it's not his style. He's too cool for that. So if you have a rambunctious puppy in your family, Cassidy is not the dog for you. But if you live a quiet life and have maybe one other dog or are wanting to be an only dog family, and you are home most of the time, this would be your dream dog. Cassidy is probably going to be here until March at least before he's healthy enough to go to a new home, so feel free to keep an eye on his progress. Once he's healthy, he is going to be the most gorgeous blue eyed red merle you have ever seen!
---