Available Dogs
These are the dogs that we currently have available for adoption. If you don't find a dog that interests you today, check back often because we are taking in more dogs on a regular basis and we would love to help you find one that is perfect for your family.

Please keep in mind that we are not a shelter where you can visit dogs and go home with one that day. We are a home and family first, and a rescue secondly, and in order to maintain a family environment for the dogs, we are only able to offer visits after we have an approved adoption application from you. We put a great deal of effort into every dog that we rescue, sometimes driving several hours to rescue them and then spending a huge amount of time caring for them physically, training them, socializing them with other dogs, and teaching them house manners. We bring these dogs into our home, into our family, and in some cases, into our bed to sleep with us. They are our family, and we care deeply about every dog that comes into our rescue. For this reason, we are very particular about where our dogs go. We do not adopt on a first-come, first-serve basis, but instead adopt to the family who is the best match for that particular dog, ensuring a happy match.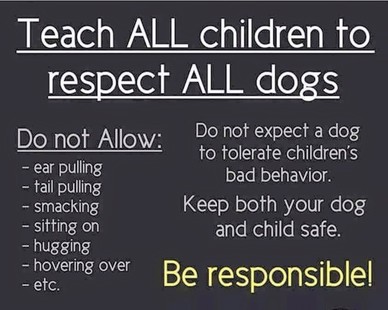 Adoption Requirements and Procedure:
We must have a reviewed, approved Adoption Application from you before scheduling a visit with the dogs.
You must have a securely fenced yard for your adopted dog. We do not adopt dogs to homes where they would be allowed to roam free on acreage. Our dogs are not ranch dogs, and they are not working dogs. They are companion pets. Most of the dogs that come into our rescue were stray and never reclaimed in the shelter, so they have already proven that they will not remain on property. This rule is for the safety of the dog.
Due to health concerns for young puppies, puppies under the age of 4 months can't be adopted to apartment homes where they could be exposed to canine viruses in the common areas of the complex. Puppies underage for spay/neuter are only available for local adoption, no out of state.
You must be able to travel here to meet and adopt your new dog. We do not ship dogs, and we want the opportunity to meet you in person before trusting you with one of our babies.
You must be ready to adopt when you apply, as we are unable to hold dogs. If you are not ready to adopt when applying, please let us know that in advance. We often have many good, qualified applications for the same dog, and if you are not ready to adopt at that time we will have to move on to an applicant who is. Although we are in no hurry to get our dogs adopted, every day that they are with us is a day that we can't save the life of another dog in need, so time and space is very valuable in rescue. Thank you for understanding.
| | |
| --- | --- |
| | If you are interested in adopting one of our dogs, please read our Adoption Policies and Procedures first. Then, download and submit the Adoption Application to the email address on the form. |

PUPPIES
Nashville
Nashville, aka Nash, is an 11 week old Lab/Heeler mix male who currently weighs 15 pounds. His mother is a gorgeous Blue Heeler, but all of the puppies look mostly Lab, apparently from their dad's side. Nash is black with tons of gorgeous blue ticking on his chest, his chin, and the tips of his toes. The ticking on his chest makes a cross pattern. He is very outgoing, friendly, and loveable. He is mid-range as far as size goes and will probably not be as large as an average Lab when fully grown. Nash was born here in our rescue and has gotten the very best of care since Day 1. He has been raised in the house along with his siblings, other adult dogs, and has been exposed to all of the regular household noises including loud TV from Dallas Cowboys football and a bizarre presidential election season, so he's ready for anything. When he hears a vacuum cleaner running, instead of running away, he runs towards it to investigate. He loves to be held and handled and doesn't mind having his nails trimmed and actually fell asleep in my lap while getting his nails done last time. We are doing everything possible to make Nash and his siblings very well socialized and easy to handle so they will grow up to be the most stable, well balanced dogs possible. We already know they are smart—they pick up on new routines instantaneously as with their crate training, beginning house training, and running out of their kennel into the kitchen for their meals. Nash has had a perfect start and is ready for his new family to take over and help him become the great dog he is meant to be. Nash has received 3 dewormings, all age-appropriate vaccinations, is microchipped, and has been started on flea and heartworm prevention. He is available for a $250 adoption donation on a Neuter Contract that requires his adopter has him neutered by 7 months of age. If interested in Nash, please read our Adoption Policies and then submit an application.
---
Faith
​Faith is a beautiful little 2 year old Border Collie mix that came to us with a brand new family of 4 Heeler puppies. She was a fantastic mother and raised her babies well until they could all get adopted, and not it's her turn for a home of her own. Faith is a very small little girl, only around 32 pounds, and she is simply a delight. She's silly, playful, friendly, and loving. She likes every dog she meets, and she's even nice to the cat. Faith has the cutest way of dancing when she's very happy and excited, where she will stand on her hind legs and paw with her front feet. This girl could easily be taught tricks. She's very agile but she does not make any attempt to jump fences—she's very content to stay in her yard and play. She loves playing in water, and will often go for a dip in the kiddy pool. Indoors, Faith finds a nice place to settle down and chew on a bully stick. She's a quiet girl who rarely barks unless she's playing, and then she gets a little vocal from joy. She is one of the friendliest, sweetest dogs we have ever had in our rescue and she will make some lucky family exceptionally happy. Faith has been fully vaccinated, dewormed, microchipped, is current on flea and heartworm prevention, and has been spayed. Unfortunately, Faith tested positive for heartworms so she will be with us for another couple of months while going through treatment before being available for adoption.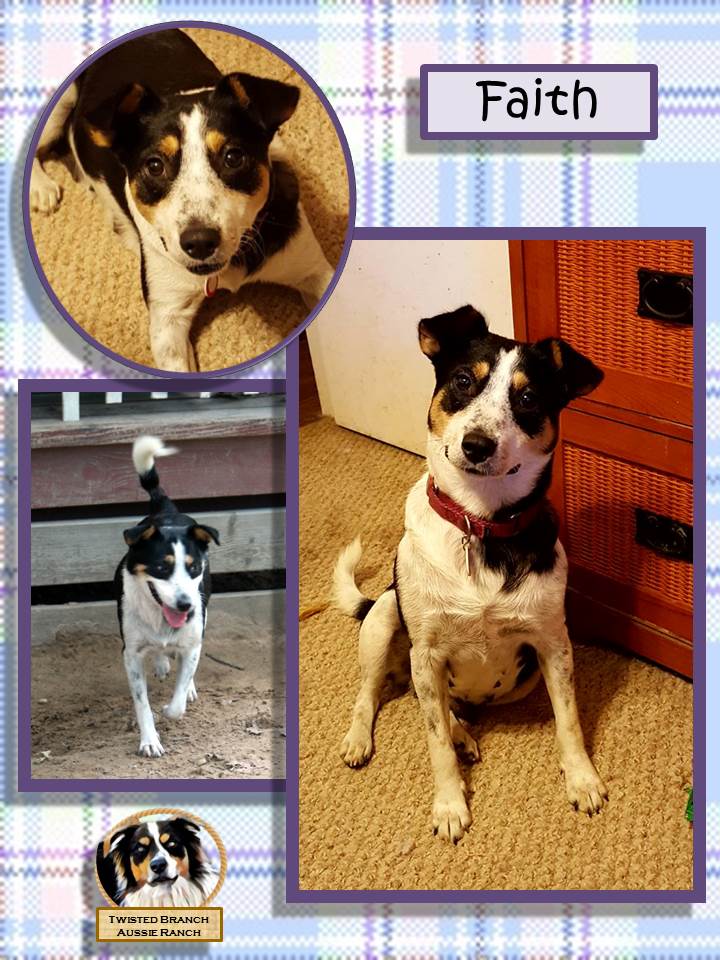 Pandora
​Pandora is a one year old Aussie/Lab mix, looking mostly like a Lab but with an adorable Aussie bobbed tail. She's a medium sized girl at only 45 pounds. Pandora is a bundle of happiness! Like any Aussie, she needs lots of exercise and play time to be happy. Pandora is a great walking and running companion, but her favorite thing is fetch. This dog is ball crazy! She will run until she's falling down tired. She also loves to chew on antlers, bones, and hard Kong toys and can entertain herself for hours with a good chew toy. Pandora had a rather rough start in life and did not get the love and attention that she deserves, so she is going to need an adopter who is understanding and patient with her and will give Pandora time to trust. She can be fearful at first and needs time to warm up to new people, but once she knows she is safe she will love you with her whole heart. She gets along well with other dogs and loves to play, but she is not suitable for a family with small children. Pandora still has a lot of puppy in her and has all of that floppy, loving puppy joy to give. She has been fully vaccinated, spayed, tested negative for heartworms, and is current on heartworm and flea preventatives. She is available for a $250 adoption donation, and if you would like to add this sweet, happy dog to your family, please download an adoption application from our website, www.twistedbranchaussies.com, and submit it to the email address on the form.
---
Penny
Our lovely Penny is a girl who we rescued in December when she had a litter of one day old puppies. Penny was the most excellent mother we've ever seen, and raised 4 beautiful babies who have all been adopted, and now it is her turn. Penny is a 2 year old Catahoula Leopard Dog with big beautiful eyes and the most adorable ears you've ever seen! Penny is very small for a Catahoula girl, only 36 pounds, but five minutes with her will tell you that she is absolutely 100% Catahoula. She is sweet, gentle, loving, and loyal, all of the traits you know the breed for. Penny gets along with all different kinds of dogs, and doesn't even mind our cat. She does, however, show some of the more agile traits of the breed so Penny needs a home with a 6' or taller fence. Indoors, she sleeps in a crate and has nice house manners. She will happily run outside in the morning to use the restroom, and then run right back inside to spend time with her family. Pretty Penny has been fully vaccinated, spayed, microchipped, cleared of intestinal parasites, tested negative for heartworms, and is current on heartworm and flea preventatives. She is available for a $250 adoption donation, and if you are interested in adding this sweetheart to your life, please download an adoption application and submit it to the email address at the top of the form.
---

DOGS IN REHAB--Not available
Rudy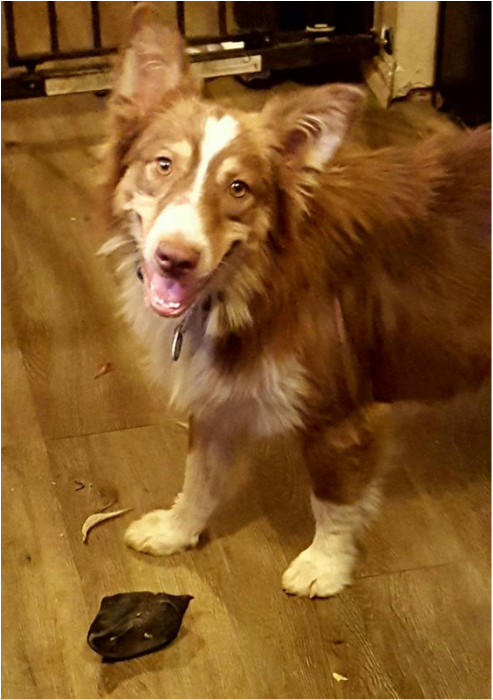 ​Rudy is a very young little Aussie boy, probably just over a year old if that old. He is a red tri with adorable standing ears and he gets the cutest facial expressions! Rudy has been neglected for some time, and he is underweight and has a very thin coat with lots of hair loss and a few skin issues that we will need to work on for about a month before he's ready for adoption. This little guy is just loads of fun! Rudy is very friendly and playful with other dogs and is totally submissive with them. All he wants to do is run and play all day long. He loves to play ball, and he does show a lot of interest in chasing the Frisbee, although he is not catching it yet. Rudy also likes to play in water. He's just got a wonderfully happy personality. Rudy is a smaller guy, probably only around 19" tall and he weighs 40 pounds. This boy is going to need a very active home, and definitely isn't suitable for apartment living. We can't wait to see the gorgeous coat he gets after a few weeks of medicated baths, fish oil, and probiotics.
---