Available Dogs
These are the dogs that we currently have available for adoption. If you don't find a dog that interests you today, check back often because we are taking in more dogs on a regular basis and we would love to help you find one that is perfect for your family.

Please keep in mind that we are not a shelter where you can visit dogs and go home with one that day. We are a home and family first, and a rescue secondly, and in order to maintain a family environment for the dogs, we are only able to offer visits after we have an approved adoption application from you. We put a great deal of effort into every dog that we rescue, sometimes driving several hours to rescue them and then spending a huge amount of time caring for them physically, training them, socializing them with other dogs, and teaching them house manners. We bring these dogs into our home, into our family, and in some cases, into our bed to sleep with us. They are our family, and we care deeply about every dog that comes into our rescue. For this reason, we are very particular about where our dogs go. We do not adopt on a first-come, first-serve basis, but instead adopt to the family who is the best match for that particular dog, ensuring a happy match.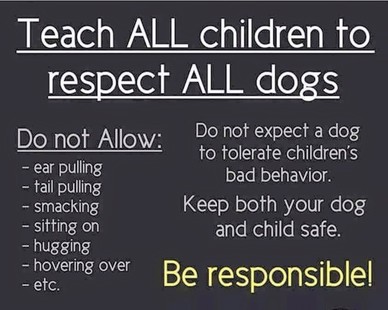 Adoption Requirements and Procedure:
We must have a reviewed, approved Adoption Application from you before scheduling a visit with the dogs.
You must have a securely fenced yard for your adopted dog. We do not adopt dogs to homes where they would be allowed to roam free on acreage. Our dogs are not ranch dogs, and they are not working dogs. They are companion pets. Most of the dogs that come into our rescue were stray and never reclaimed in the shelter, so they have already proven that they will not remain on property. This rule is for the safety of the dog.
Due to health concerns for young puppies, puppies under the age of 4 months can't be adopted to apartment homes where they could be exposed to canine viruses in the common areas of the complex. Puppies underage for spay/neuter are only available for local adoption, no out of state.
You must be able to travel here to meet and adopt your new dog. We do not ship dogs, and we want the opportunity to meet you in person before trusting you with one of our babies.
You must be ready to adopt when you apply, as we are unable to hold dogs. If you are not ready to adopt when applying, please let us know that in advance. We often have many good, qualified applications for the same dog, and if you are not ready to adopt at that time we will have to move on to an applicant who is. Although we are in no hurry to get our dogs adopted, every day that they are with us is a day that we can't save the life of another dog in need, so time and space is very valuable in rescue. Thank you for understanding.
| | |
| --- | --- |
| | If you are interested in adopting one of our dogs, please read our Adoption Policies and Procedures first. Then, download and submit the Adoption Application to the email address on the form. |

Nash
Nash is a 4 month Lab/Heeler mix boy. The only reason we know he is a Heeler mix is because he was born here at the rescue by his Heeler mom, Savannah. Otherwise he looks completely like the Lab that his dad must have been, other than the beautiful blue ticking on his chest and chin that he got from his mommy. Nash is very outgoing, friendly, and loveable, and just a little bit spunky. He's probably going to be smaller in size than your average Lab, but only in size and not in personality. Nash was the first puppy born from his litter and he struggled to survive for the first few minutes, but he was a fighter and bounced back, and he shows that strong spirit today. He responds well to training and a regular routine, and would be best in a home with an older dog. Nash is doing fantastic on his housetraining and socialization as well as his obedience training. He has received all 4 of his parvo/distemper vaccinations, bordetella vaccination, he is microchipped, and has been started on heartworm and flea preventative. He is available for a $250 adoption donation on a Neuter Contract that requires his adopter has him neutered by 7 months of age. If interested in Nash, please download an adoption application from our website and submit it to the email address on the form.
---
Pandora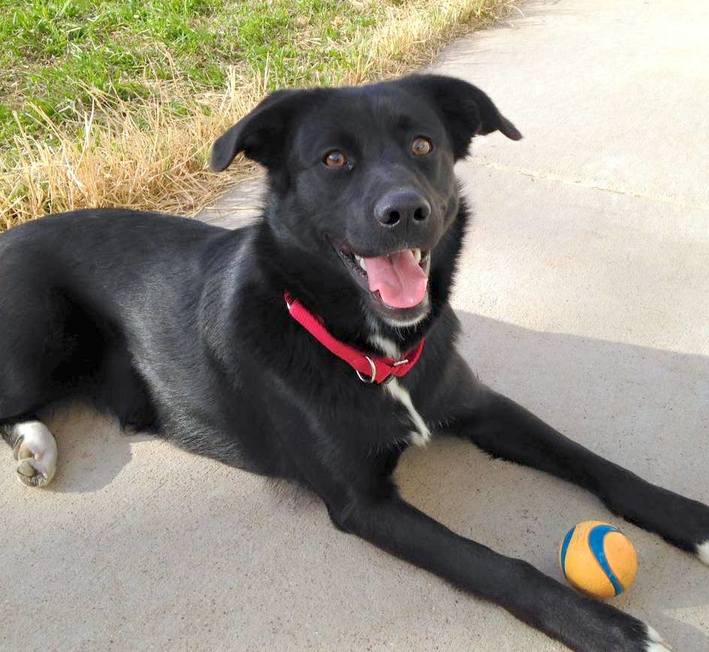 Pandora is a two year old Aussie/Lab mix, looking mostly like a Lab but with an adorable Aussie bobbed tail and more of an Aussie build. She's a medium sized girl at only 45 pounds, much more of an Aussie size than Lab size. Pandora was originally rescued from an abusive situation where she was beaten by her owner, who did not know how to channel her enthusiasm and energy. He agreed to release her to rescue, and since that time she has blossomed into a wonderful, happy girl and has learned how to trust people again. Pandora can be a bit needy for attention at times, but that is perfectly understandable for a dog with her background who is finally feeling secure and loved. This girl shows qualities from both sides of her breed mix. She is ball CRAZY and will play ball with you until you drop, very much like most Labs. She gets along well with all of the other dogs here, but when they start getting rowdy in play, she turns into the typical Aussie "fun police" and will try to intervene. She enjoys her outdoor time but does not need an excessive amount of exercise and will often just find a comfortable place in the cool shade to relax. When indoors, she will be wherever you are, and will sometimes gently nudge you to let you know she's ready for some petting. She does not have any food or toy aggression and will eat alongside other dogs without issue. We do think she would be best with dogs her size or larger, as her play style can be a bit overwhelming for small dogs, and we don't recommend Pandora to a home with cats. She is housetrained and crate trained, and sleeps quietly in her crate until morning when she runs straight outside to take care of business. She's great on a leash, knows basic obedience commands, has wonderful house manners, and enjoys car rides. This is one really sweet, happy girl, and if any dog deserves a second chance for a great life, it is Pandora. She has been fully vaccinated, spayed, microchipped, tested negative for heartworms, and is current on heartworm and flea prevention. She is available for a $300 adoption donation, and if you are interested in adding this sweetheart to your family, please download an adoption application from our website, www.twistedbranchaussies.com, and submit it to the email address at the top of the form.
---